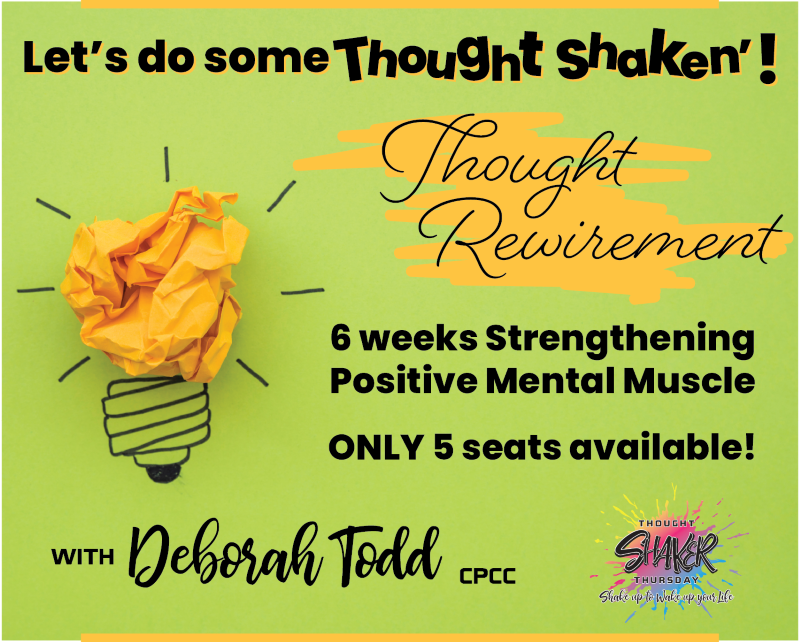 This program would be a good fit for you if you are being controlled by your internal saboteurs:
Procrastinating and avoiding
Overachieving with little happiness
Having to control everything and everyone
Perfectionism
Hyper-vigilance, being obsessed with what could go wrong
Having to be a pleaser sacrificing one's own desires
Restlessness, constantly in search of greater excitement
Having a martyr streak
Perceived as distant in relationships
You will identify which saboteurs are running your life and how to minimize their impact, creating:
Less stress
Work/Life balance
Workload mastery
Better parenting
The ability to work with difficult people
Higher performance, including: team-building, sales, sports, weight loss
Greater happiness and fulfillment
This program consists of the following:
6 weeks duration
Watch 1-hour weekly video (on weekend or Monday)
30-45 minute Weekly Virtual Group Pod Meeting with Deborah to discuss progress, next steps, and questions
15 minutes/day of Coach Challenge and PQ Reps practice on the Positive Intelligence app (Free to download)
Read 8 chapters of Positive Intelligence book (PDF provided)
Through the Positive Intelligence app, you will continue to have access for entire year
Thought Rewirement 6-Week Program: $149
Sorry, no Virtual Group Pods are currently available. Please check back later for registration opportunities!
Private Alternative to Thought Rewirement Weekly Pod: $499
Six 30-minute Weekly Virtual Private Coaching Sessions with Deborah along with weekly video, daily Positive Intelligence app, and daily coach challenges.